---
Collaboration Between OEMs and Cloud Service Providers: Driving Future Innovations
---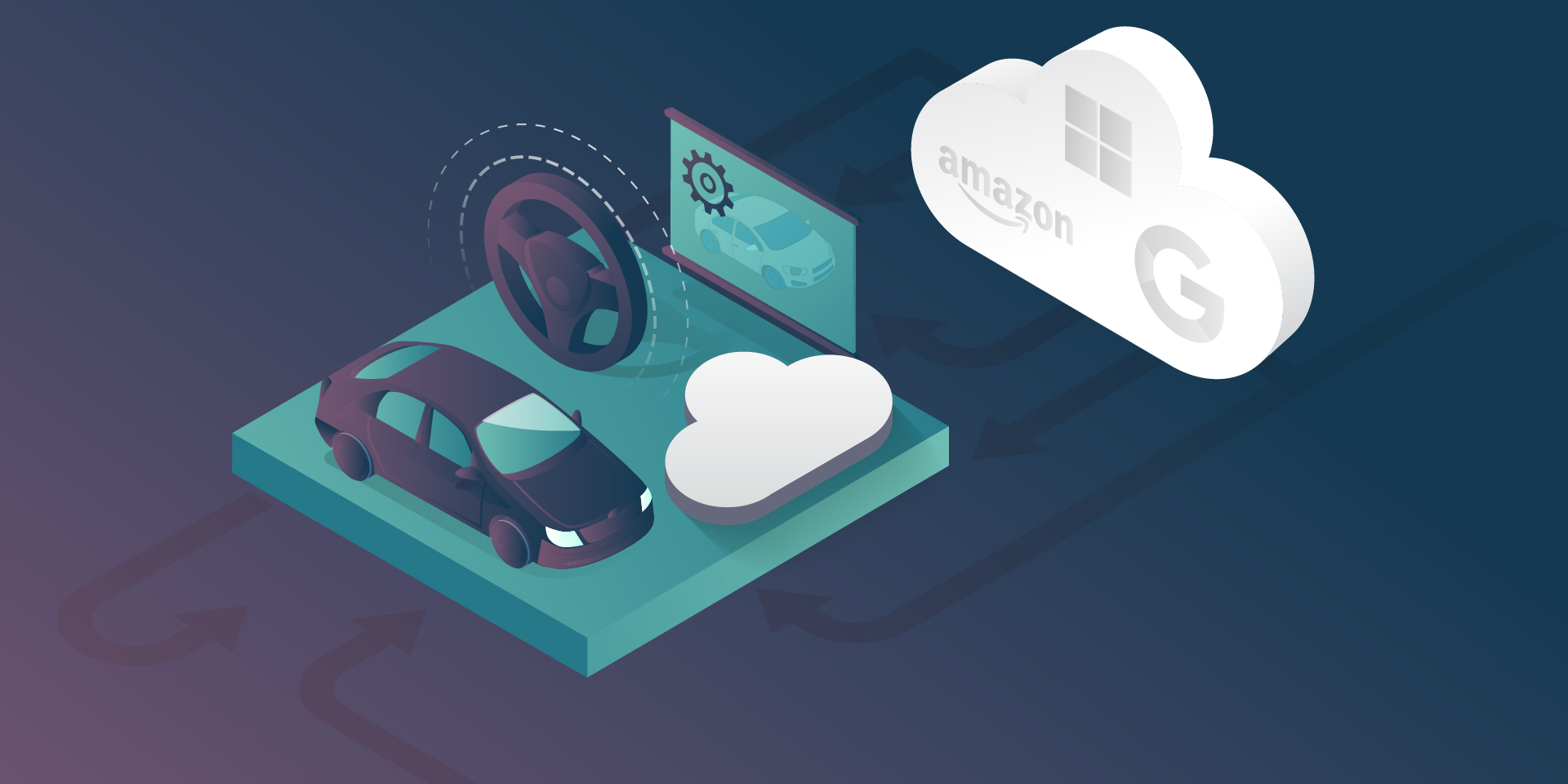 Collaboration between Cloud Service Providers (CSPs) and Automotive Original Equipment Manufacturers (OEMs) lies at the heart of driving innovation and progress in the automotive industry.
The partnerships bring together the respective strengths and resources of both parties to fuel advancements in software-defined vehicles and cutting-edge technologies.
This article will delve into the transformative collaborations between Automotive Original Equipment Manufacturers (OEMs) and Cloud Service Providers (CSPs) in the automotive industry, representing a critical junction facilitating the convergence of automotive engineering and cloud computing technologies.
Why OEMs and Cloud Service Providers cooperate
CSPs are crucial in supporting the automotive industry by providing the necessary cloud infrastructure and services. This includes computing power, storage capacity, and networking capabilities to process and compute resources generated by software-defined vehicles.
On the other hand, OEMs are responsible for designing and manufacturing vehicles, which heavily rely on sophisticated software systems to control various functions, ranging from safety and infotainment to navigation and autonomous driving capabilities. To seamlessly integrate software systems into the vehicles, OEMs collaborate with CSPs, leveraging the power of cloud technologies.
Collaboration between CSPs and automotive companies spans several key areas to elevate vehicle functionality and performance. These areas include:
designing and deploying cloud infrastructure to support the requirements of connected and autonomous vehicles
handling and analyzing the vast amounts of vehicle-generated data
facilitating seamless communication among vehicles and with other devices and systems
ensuring data security and privacy
delivering over-the-air (OTA) updates swiftly and efficiently for vehicle software
testing autonomous vehicle technology through cloud computing
Benefits of Collaboration
The benefits of such collaboration are significant, offering continuous software innovation, improved data analysis, but also reduced time-to-market, cost savings, product differentiation, and a competitive edge for new entrants in the automotive industry.
Cloud services enable automotive companies to unlock new possibilities, enhance vehicle performance, and deliver a seamless driving experience for customers. Moreover, the partnership between CSPs and automotive OEMs has the potential to revolutionize transportation, as it facilitates efficient and seamless interactions between vehicles, enhancing road safety and overall convenience for drivers and passengers.
In terms of collaboration strategies, automotive OEMs have various options, such as utilizing public cloud platforms, deploying private clouds for increased data security, or adopting hybrid approaches that combine the advantages of both public and private clouds. The choice of strategy depends on each company's specific data storage and security requirements.
Real-life examples of cooperation between Cloud Service Providers and automotive OEMs
Several real-life examples demonstrate the successful collaboration between cloud service providers and automotive OEMs. It's important to note that some automotive companies collaborate with more than one cloud service provider, showcasing the industry's willingness to explore multiple partnerships and leverage different technological capabilities.
In the automotive sector, adopting a multi-cloud strategy is common but complicated due to diverse cloud usage. Carmakers employ general-purpose SaaS enterprise applications and cloud infrastructure, along with big data tools for autonomous vehicles and cloud-based resources for car design and manufacturing. They also seek to control software systems in cars, relying on cloud infrastructure for updates and data processing. Let's have a look at how different partnerships with cloud service providers are formed depending on the various business needs.
Microsoft
Mercedes-Benz and Microsoft have joined forces to enhance efficiency, resilience, and sustainability in car production. Their collaboration involves linking Mercedes-Benz plants worldwide to the Microsoft Cloud through the MO360 Data Platform. This integration improves supply chain management and resource prioritization for electric and high-end vehicles.
Additionally, Mercedes-Benz and Microsoft are teaming up to test an in-car artificial intelligence system. This advanced AI will be available in over 900,000 vehicles in the U.S., enhancing the Hey Mercedes voice assistant for seamless audio requests. The ChatGPT-based system can interact with other applications to handle things like making restaurant reservations or purchasing movie tickets, and it will make voice commands more fluid and natural.
Renault, Nissan, and Mitsubishi have partnered with Microsoft to develop the Alliance Intelligent Cloud, a platform that connects vehicles globally, shares digital features and innovations, and provides enhanced services such as remote assistance and over-the-air updates. The Alliance Intelligent Cloud also connects cars to "smart cities" infrastructure, enabling integration with urban systems and services.
Volkswagen and Microsoft are building the Volkswagen Automotive Cloud together, powering the automaker's future digital services and mobility products, and establishing a cloud-based Automated Driving Platform (ADP) using Microsoft's Azure cloud computing platform to accelerate the introduction of fully automated vehicles.
Volkswagen Group's vehicles can share data with the cloud via Azure Edge services. Additionally, the Volkswagen Automotive Cloud will enable the updating of vehicle software.
BMW and Microsoft: BMW has joined forces with Microsoft Azure to elevate its ConnectedDrive platform, striving to deliver an interconnected and smooth driving experience for BMW customers. This collaboration capitalizes on the cloud capabilities of Microsoft Azure, empowering the ConnectedDrive platform with various services, including real-time traffic updates, remote vehicle monitoring, and engaging infotainment features.
In 2019, BMW and Microsoft announced that they were working on a project to create an open-source platform for intelligent, multimodal voice interaction.
Hyundai-Kia and Microsoft joined forces to create advanced in-car infotainment systems. The collaboration began in 2008 when they partnered to develop the next-gen in-car infotainment. Subsequently, in 2010, Kia introduced the UVO voice-controlled system, a result of their joint effort, utilizing Windows Embedded Auto software.
The UVO system incorporated speech recognition to maintain the driver's focus on the road and offered compatibility with various devices. In 2012, Kia enhanced the UVO system by adding a telematics suite with navigation capabilities. Throughout their partnership, their primary goal was to deliver cutting-edge technology to customers and prepare for the future.
In 2018, Hyundai-Kia and Microsoft announced an extended long-term partnership to continue developing the next generation of in-car infotainment systems.
Amazon
The Volkswagen Group has transformed its operations with the Volkswagen Industrial Cloud on AWS. This cloud-based platform uses AWS IoT services to connect data from machines, plants, and systems across over 120 factory sites. The goal is to revolutionize automotive manufacturing and logistics, aiming for a 30% increase in productivity, a 30% decrease in factory costs, and €1 billion in supply chain savings.
Additionally, the partnership with AWS allows the Volkswagen Group to expand into ridesharing services, connected vehicles, and immersive virtual car-shopping experiences, shaping the future of mobility.
The BMW Group has built a data lake on AWS, processing 10 TB of data daily and deriving real-time insights from the vehicle and customer telemetry data. The BMW Group utilizes its Cloud Data Hub (CDH) to consolidate and process anonymous data from vehicle sensors and various enterprise sources. This centralized system enables internal teams to access the data to develop customer-facing and internal applications effortlessly.
Rivian, an electric vehicle manufacturer, runs powerful simulations on AWS to reduce the need for expensive physical prototypes. By leveraging the speed and scalability of AWS, Rivian can iterate and optimize its vehicle designs more efficiently.
Moreover, AWS allows Rivian to scale its capacity as needed. This is crucial for handling the large amounts of data generated by Rivian's Electric Adventure Vehicles (EAVs) and for running data insights and machine learning algorithms to improve vehicle health and performance.
Toyota Connected, a subsidiary of Toyota, uses AWS for its core infrastructure on the Toyota Mobility Services Platform. AWS enables Toyota Connected to handle large datasets, scale to more vehicles and fleets, and improve safety, convenience, and mobility for individuals and fleets worldwide. Using AWS services, Toyota Connected managed to increase its traffic volume by a remarkable 18-fold.
Back in April 2019, Ford Motor Company, Autonomic, and Amazon Web Services (AWS) joined forces to enhance vehicle connectivity and mobility experiences. The collaboration aimed to revolutionize connected vehicle cloud services, opening up new opportunities for automakers, public transit operators, and large-scale fleet operators.
During the same period, Ford collaborated with Amazon to enable members of Amazon's loyalty club, Prime, to receive package deliveries in their cars, providing a secure and convenient option for Amazon customers.
Honda and Amazon have collaborated in various ways. One significant collaboration is the development of the Honda Connected Platform, which was built on Amazon Web Services (AWS) using Amazon Elastic Compute Cloud (Amazon EC2) in 2014. This platform serves as a data connection and storage system for Honda vehicles.
Another collaboration involves Honda migrating its content delivery network to Amazon CloudFront, an AWS service. This move has resulted in cost optimization and performance improvements.
Stellantis and Amazon have announced a partnership to introduce customer-centric connected experiences across many vehicles. Working together, Stellantis and Amazon will integrate Amazon's cutting-edge technology and software know-how throughout Stellantis' organization. This will encompass various aspects, including vehicle development and the creation of connected in-vehicle experiences.
Furthermore, the collaboration will place a significant emphasis on the digital cabin platform known as STLA SmartCockpit. The joint effort will deliver innovative software solutions tailored to this platform, and the planned implementation will begin in 2024.
Kia has engaged in two collaborative efforts with Amazon. Firstly, they have integrated Amazon's AI technology, specifically Amazon Rekognition, into their vehicles to enable advanced image and video analysis. This integration facilitates personalized driver-assistance features, such as customized mirror and seat positioning for different drivers, by analyzing real-time image and video data of the driver and the surrounding environment within Kia's in-car system.
Secondly, Kia has joined forces with Amazon to offer electric vehicle charging solutions. This partnership enables Kia customers to conveniently purchase and install electric car charging stations through Amazon's wide-ranging products and services, making the process hassle-free.
Even Tesla, the electric vehicle manufacturer, had collaborated with AWS to utilize its cloud infrastructure for various purposes, including over-the-air software updates, data storage, and data analysis, until the company's cloud account was hacked and used to mine cryptocurrency,
Google
By partnering with Google Cloud, Renault Group aims to achieve cost reduction, enhanced efficiency, flexibility, and accelerated vehicle development. Additionally, they intend to deliver greater value to their customers by continuously innovating software.
Leveraging Google Cloud technology, Renault Group will focus on developing platforms and services for the future of Software Defined Vehicles (SDVs). These efforts encompass in-vehicle software for the "Software Defined Vehicle" Platform and cloud software for a Digital Twin.
The Google Maps platform, Cloud, and YouTube will be integrated into future Mercedes-Benz vehicles equipped with their next-generation operating system, MB.OS. This partnership will allow Mercedes-Benz to access to Google's geospatial offering, providing detailed information about places, real-time and predictive traffic data, and automatic rerouting. The collaboration aims to create a driving experience that combines Google Maps' reliable information with Mercedes-Benz's unique luxury brand and ambience.
Volvo has partnered with Google to develop a new generation of in-car entertainment and services. Volvo will use Google's cloud computing technology to power its digital infrastructure. With this partnership, Volvo's goal is to offer hands-free assistance within their cars, enabling drivers to communicate with Google through their Volvo vehicles for navigation, entertainment, and staying connected with acquaintances.
Ford and Google have partnered to transform the connected vehicle experience, integrating Google's Android operating system into Ford and Lincoln vehicles and utilizing Google's AI technology for vehicle development and operations. Google plans to give drivers access to Google Maps, Google Assistant, and other Google services.
Furthermore, Google will assist Ford in various areas, such as in-car infotainment systems, over-the-air updates, and the utilization of artificial intelligence technology.
Toyota and Google Cloud are collaborating to bring Speech On-Device, a new AI product, to future Toyota and Lexus vehicles, providing AI-based speech recognition and synthesis without relying on internet connectivity.
Toyota intends to utilize the vehicle-native Speech On-Device in its upcoming multimedia system. By incorporating it as a key element of the next-generation Toyota Voice Assistant, a collaborative effort between Toyota Motor North America Connected Technologies and Toyota Connected organizations, the system will benefit from the advanced technology Google Cloud provides.
In 2015, Honda and Google embarked on a collaborative effort to introduce the Android platform to cars. Through this partnership, Honda integrated Google's in-vehicle-connected services into their upcoming models, with the initial vehicles equipped with built-in Google features hitting the market in 2022.
As an example, the 2023 Honda Accord midsize sedan has been revamped to include Google Maps, Google Assistant, and access to the Google Play store through the integrated Google interface.
Conclusion
The collaboration between cloud service providers and industries, such as automotive, has revolutionized the way businesses operate and leverage data. Organizations can enhance efficiency, accelerate technological advancements, and unlock valuable insights by harnessing the power of scalable cloud platforms. As cloud technologies continue to evolve, the potential for innovation and growth across industries remains limitless, promising a future of improved operations, cost savings, and enhanced decision-making processes.
---
---
Check related articles
---
Read our blog and stay informed about the industry's latest trends and solutions.
---
see all articles
---
---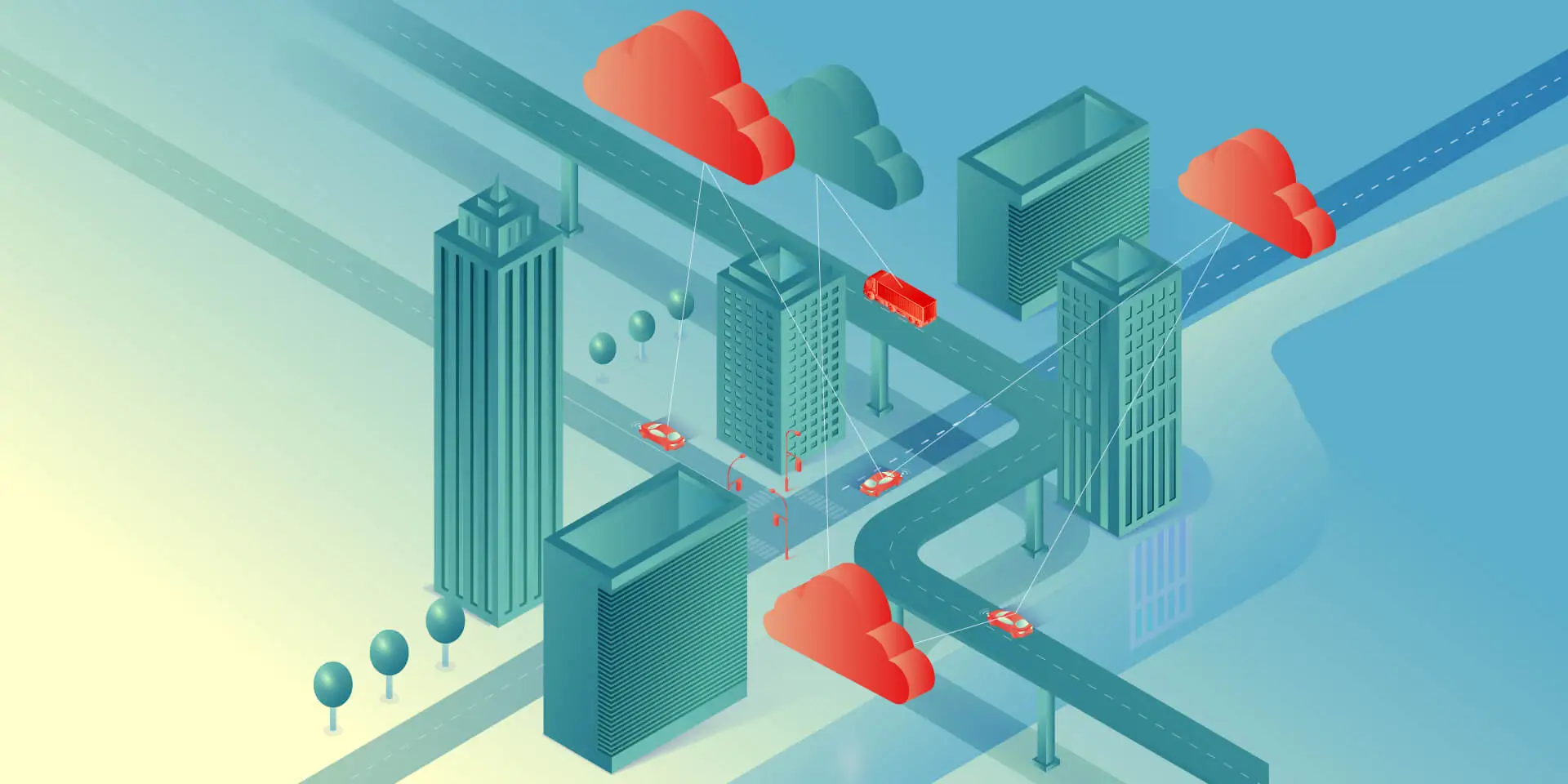 ---
Cloud Solutions and AI Software to Serve the Transport in Cities of the Future
---
Read the article

---
Connected Car: Challenges and Opportunities for the Automotive Industry
---
Read the article