---
How to Ensure Business Continuity and Workplace Readiness in Case of Unexpected Events
---

While the ongoing COVID-19 outbreak is affecting millions of people and causing numerous disruptions to the global economy, technology companies can undertake significant steps to assure business continuity for their employees and stakeholders. This demanding period is also a validation of company policies and may lead to continuous changes in the way we work and run projects.
When the whole world stops to narrow down the spread of COVID-19 and various industries suffer due to the lockdown, the technology companies should focus on providing its services in order to help those who are on the front line of the crisis and help the global economy recover to avoid unpleasant consequences of the pandemic. Now is the time that verifies strategies and preparation for working entirely in a remote mode, often without physical access to the office buildings, and at the same time delivering services at the highest level.
We share with you what we have done to prepare for the situation when our entire team has to work remotely and deliver services for companies located globally. We asked several of our colleagues – from IT and people operations to project managers and developers – how they contributed to business continuity planning and what it is like to work from home these days. And while the outbreak is a serious danger, we have to learn from the entire situation and do the homework to minimize issues in the future as no one can guarantee that something similar won't happen again.
Providing a toolset, remote access, and office coordination while the entire team is distributed
The last three weeks have shown that agile companies, building distributed teams, and using cloud technologies with distant access to proper tools are able to adjust to the fully remote model of work much easier. The current emergency cut down the numerous discussions questioning the necessity of moving enterprises to the cloud, providing employees with mobile workstations, planning scenarios anticipating a period when a company has to operate independently without physical access to the infrastructure located in headquarters. Those of businesses that have embraced that strategic business continuity plan avoided chaotic operations and distractions in service delivery.
Here we dive into the list of things necessary to guarantee the business going forward:
As a fully equipped workstation that enables employees to work effectively and focus on their tasks seems obvious, it becomes more critical where you have to back up developers and designers with highly performing devices needed to run more sophisticated software. So whenever you are planning your purchasing, take into account that the devices you're buying may have to be used for weeks in domestic conditions.
To make sure that members of your team can smoothly move to remote work and communicate flawlessly with their peers and your customers, you should use tools accelerating collaboration and simplifying access to other people. Our typical tool gear consists of Slack, Zoom, Dropbox, Office 365 – including remote access to the mailbox, and Jira. It can be developed accordingly to a given team's needs.
Nowadays, we have to prepare to onboard and gear up our employees remotely. How does it work at Grape Up? We send a full package that consists of a laptop with the entire system configured and equipped with access to VPN and tools needed to start the job, headphones, a monitor, a keyboard.
VPN is now obligatory in order to allow everyone at the company to use databases, internal systems, network drives, and knowledge management platforms. As many people need flexibility in access to these resources, it's highly recommended to use VPN on a daily basis, verify how it works and avoid thinking about it as something needed only in emergency circumstances – since now it's a new normal. Among other important advantages, VPN helps your company with security, under the condition you manage access properly and monitor in case of any tries of attack.
Current circumstances and uncertainty may lead to growth in scams and phishing. And while VPN and used technologies increase our safety, we have to remember that proper communication can enhance security even more. It's your job to make everyone aware of what they may face and how to treat it.
To sum up, in order to ensure that your business operations and service delivery perform impeccably in case of emergency you are obligated to prepare your company to work without physical access to your headquarters. It's also fundamental to protect your business with the right backups in case of the worst scenarios.
And here appears one of the most challenging things – a human factor – make sure that your firm applied the right policy that tears down silos and assure that in case someone is unreachable or in emergence that there is a person with knowledge and accesses that can substitute that role.
Office management in a remote mode
How shifting to work from home impacts office management? In modern and agile organizations office coordination is often done remotely as many teams run projects in various locations. A situation like this happening right now shows that it is essential to build solutions that mean to provide your employees with mobile and flexible workstations. Being responsible for office management in a time of going fully remote means ensuring that every workspace is safe and well protected in case of any fraud trying to take advantage of the demanding circumstances.
By coordinating all the supplies and reducing things that are not needed when the whole team won't be on-site for an unknown period of time, a company can gain some impressive cost savings. It is also important to have a plan to make all your workplaces ready to be opened when the situation changes so your employees could easily get back on the right track.
People operations, continuous engagement and remote learning
Security and taking care of the entire team is the number one priority. In business that can be easily run remotely, working from home is the best-case scenario. Companies that create a culture that empowers people to work independently, values open communication through various channels and encourages to be engaged even while the conditions are challenging, can avoid distraction in services.
How do we do it at Grape Up? Our company's culture is built on openness and collaboration – we value our weekly Lunch & Learn sessions designed to grow together and share some time on building relationships. The key here comes to thinking about it as a long-term process, no as a scenario for a demanding time.
While working remotely and willing to develop their skills, employees need well-documented resources – internal wiki, tutorials, guides, and knowledgebases. We at Grape Up promote learning by dealing with real problems together and the approach "try and I will assist you" over "I will tell you how to do it". Our people continue helping each other in skills development, even when pair programming is done from distance.
Key to business continuity – service delivery management
Project managers, Product Owners, Scrum Masters and Service Delivery Managers play a vital role in providing business continuity and ensuring that customers are satisfied with the services, projects develop in the right direction, and the whole team is engaged yet have all the tools to work comfortably.
According to leaders of our project teams, their job, more than ever, comes to making sure that everyone is on the same page. How do they achieve it? By simplifying communication. Following the progress and letting everyone know how things stand during daily calls help to sustain engagement and chase common goals. But it's also important to do it carefully – spending a visible part of a day on calls and video meetings may lead to the opposite effect.
So when many things are similar to the typical working routine, what has changed? Pair programming is quite challenging now. To deal with it, we have worked out some kind of trade-off; half of a day work in pairs (of course remotely) and the second part by themselves.
What is often emphasized by our management team; the situation requires more empathy and understanding both for customers and colleagues. Many people feel confused and some may be affected or feel overwhelmed – it's extremely important to be honest, informing about possible obstacles and inconveniences to improve what is possible and anticipate potential difficulties.
Coding from home
Working from home and being responsible for providing services that are crucial for many companies to exist, is nothing new to the development teams. What do they need to focus on building solutions that empower the entire industry to move forward?
First of all – a company that intends to perform well in a remote, distributed mode has to start with creating a culture that supports collaborative relationships between members of the projects and representatives of a customer. Understanding, trust, and open communication are the credentials of every fruitful cooperation. It's extremely valuable when you cannot work face to face and take some time to get to know each other in a typical environment.
This leads us to the second thing – engagement. Teams that value creativity and encourage people to care about projects and motivate others to be active in chasing project goals can achieve impressive results even if the circumstances are difficult and communication among members is limited to the online channels.
In terms of the highly demanding situations, being responsive and always open to help your customers, both with planned tasks and with extraordinary issues, is something that builds a special bond and gives your business partners confidence that you assist their teams even when things are getting worse.
While working remotely, communication that enables asking questions and diving into some complicated topics is the most effective way to avoid misunderstanding, especially when it comes to task requirements and problem analysis. The role of a company leader should be focused on building a culture that supports dialogue and transparency – it has never been more important to talk about challenges, faced issues, and daily work. Every member of a team can help with making work more effective when sharing their experiences.
Along with the set of tools described above, the development teams can utilize two extremely useful apps; Pointing poker – browser extension to estimate task performance and Mural to create a table of good and bad experience during a retrospective.
It's time for agile companies to provide business continuity and help the global economy recover
By moving to a remote work mode we can all help our authorities in fighting with the spread of COVID-19. The safety of employees and their families is a priority for the enterprises that feel responsible for people who build their organizations. This crisis reshapes the global economy and affects numerous industries. Agile companies that are designed to easily adjust to the changing conditions and can provide business continuity during difficult times, empower their partners to mitigate the struggles and recover.
---
---
Check related articles
---
Read our blog and stay informed about the industry's latest trends and solutions.
---
see all articles
---
---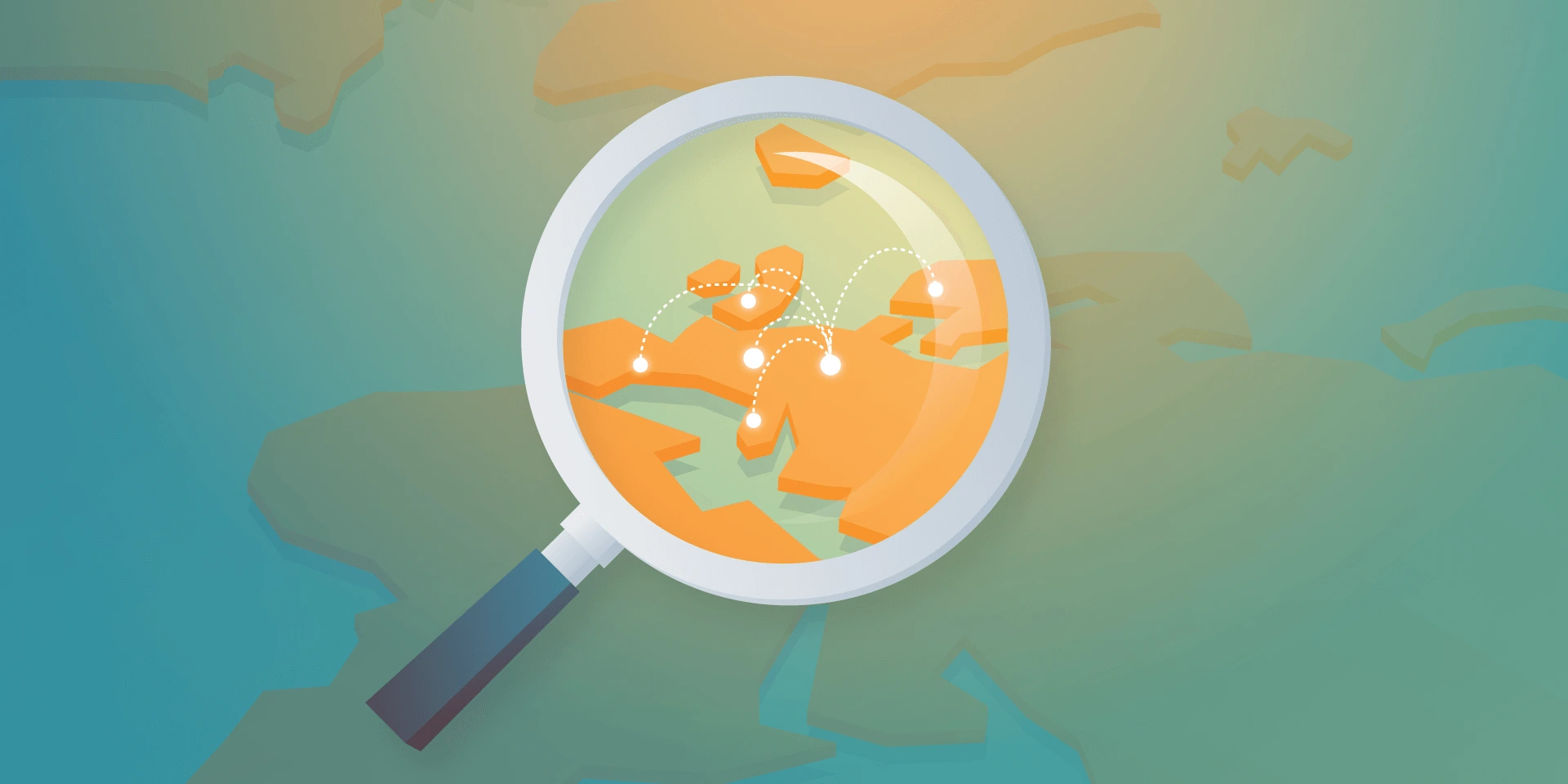 ---
Why Nearshoring May Be the Best Choice for Your Software Development
---
Read the article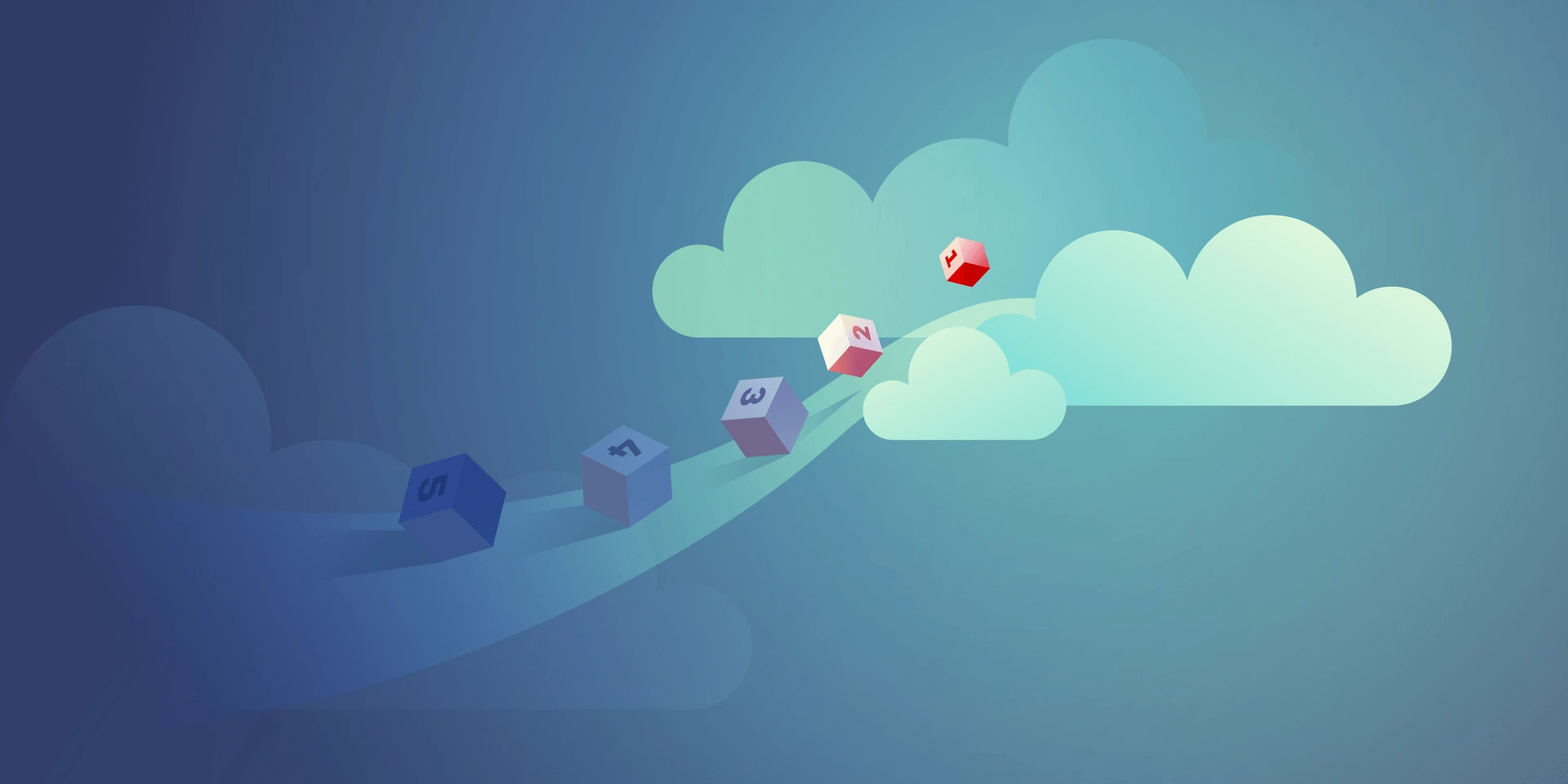 ---
5 Tips for Transferring Legacy Apps to the Cloud
---
Read the article