---
8 In-Vehicle E-Commerce Applications That Pave the Way for a Seamless Drive
---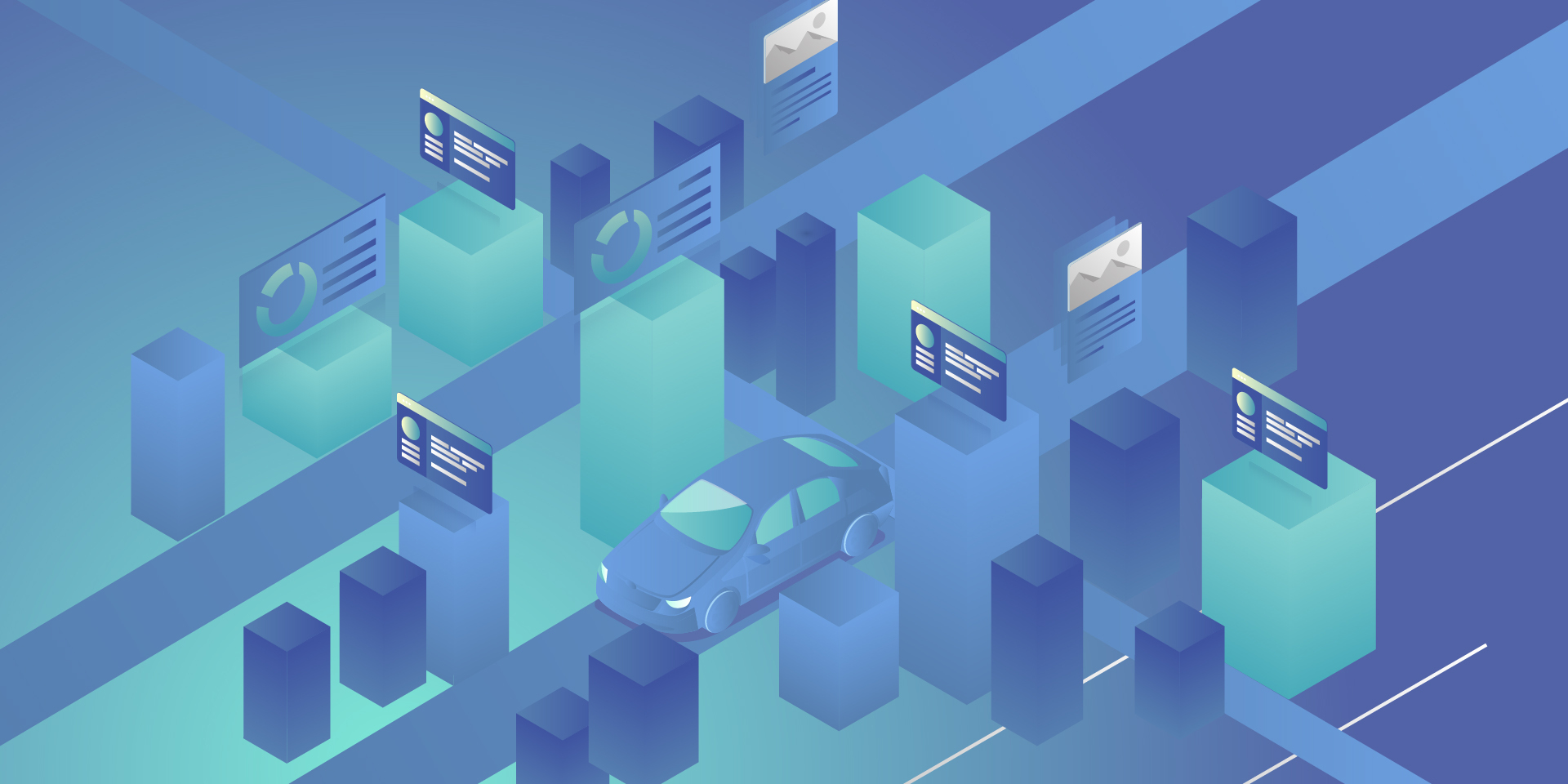 The automotive landscape is undergoing a transformation unlike any other. Innovative e-commerce applications empower drivers to seamlessly shop, make payments, and carry out service transactions while on the move. By providing station location information, navigation assistance, and secure payment mechanisms, these apps are charting a new course in the automotive industry. Automakers and vehicle service providers are embracing this transformative trend with open arms, recognizing the multifaceted opportunities it presents.
In this article, we'll explore 8 types of in-vehicle e-commerce applications every automotive company needs to consider providing solutions supporting the most sought-after services.
The Monetary Potential of In-Car Payments
Projections suggest that the value of in-car payments could surge to approximately $86 billion in 2025, with the market poised to surpass an impressive $625 billion by 2030.
A crucial prerequisite for commerce-readiness in a vehicle is connectivity – specifically, the ability to connect to the internet. The trend towards connectivity is burgeoning, with an anticipated 95% of new global automobile sales by 2030 to be connected.
E-commerce Applications That Every Automotive Company Needs to Consider
In-vehicle fueling e-commerce applications
Imagine having the power to locate the nearest and most budget-friendly gas stations, all while enjoying seamless navigation and secure payment options. Picture this: you're cruising down the road, and your car's dashboard becomes a fueling command center, letting you fill up your tank with a few simple taps. It's not just about getting from A to B anymore – it's about doing it smarter and with style.
CarPlay, available in select vehicles, puts your favorite apps right at your fingertips. Say goodbye to the hassle of finding parking spaces, paying tolls, or waiting for a tow truck. Now, you can seamlessly integrate fueling apps into your CarPlay dashboard. With real-time price comparisons and integration with Apple Maps, this is the fueling revolution you've been waiting for!
Parking apps
No longer do drivers need to endure the frustration of searching for parking spaces in congested cities. In-car parking e-commerce applications serve as an integrated solution, consolidating navigation, reservation, and payment functions into a singular platform. This harmonious convergence simplifies the lives of city motorists, offering respite from the urban hustle.
Smart parking apps, acting as navigational guides to available parking spaces, mitigate the time spent searching for elusive spots while reducing congestion.
The advent of parking payment apps has brought an end to the era of physical tickets and coins, replacing them with digital transactions that seamlessly facilitate parking payments.
For those moments of forgetfulness, parked car locator apps come to the rescue, utilizing GPS technology to guide users to their parked vehicles.
Navigation and booking apps usher in a new era of proactive parking management. Drivers can reserve parking spots in advance, leveraging navigational assistance to reach their designated spaces. In tandem with a flexible payment system, these apps epitomize convenience.
Integrated into a car's infotainment system, here's a lineup of apps and their integration potentials:
For example, Available on Android and iOS, the Smart Parking cloud solution and app guide drivers to open parking spots, offers insights on parking conditions and fees and enables contactless payment. Its integration into a car's infotainment system provides real-time parking availability info and navigation to nearby spaces.
Another example is ŠKODA – they launched Pay to Park service, which allows users to pay for parking either via a mobile app or through an infotainment system.
In 2022, EasyPark and Renault announced a partnership centered on advanced parking automation. The EasyPark app will be built into Renault's newest model, the Megane E-Tech Electric. With this setup, the app's features become fully incorporated into the vehicle's infotainment system. The EasyPark app is available on both the App Store and Google Play, and its goal is to make parking more convenient for drivers.
Tolling apps
Apps tailored for this purpose eliminate the need for physical payments at toll booths. Instead, they rely on technology such as GPS and RFID to seamlessly detect vehicles entering tolled areas, automatically deducting the appropriate toll amounts. Real-time toll rate updates, transaction histories, and payment method management are seamlessly accessible from the vehicle's dashboard interface.
Leading the charge in this domain are in-vehicle tolling apps like Uproad® Pay As You Go Toll App. Integrated with the Parkopedia in-car payment platform, the app offers toll payment flexibility, rate notifications, and route planning insights.
Integrated Toll Module® (ITM®) is another example. ITM® is a technology developed by Audi that allows drivers to use touchless transactions to pay to use compatible toll roads. It is integrated into the vehicle's infotainment system.
In-car dining
Hungry on the road? No worries! In-car digital food ordering is here to save the day. Whether you're craving a quick snack or a gourmet meal, these apps let you order with a few taps, bringing a world of flavors to your dashboard. Your car becomes your personal dining concierge, connecting you to restaurants, takeout, and more.
Apple CarPlay and Android Auto have paved the way for fast-food and quick-service restaurant apps, integrating seamlessly with the vehicle's interface for a streamlined ordering process.
Notably, BMW's collaboration with Olo food-ordering platform exemplifies the commitment to in-car dining, enabling food ordering directly through the car's infotainment system.
Shopping applications
With the rise of connected vehicles and smart technology, online marketplaces are now at the driver's fingertips. Modern vehicles equipped with advanced infotainment systems allow users to access these online bazaars, peruse products, and make purchases while en route. Android Auto and Apple CarPlay seamlessly bring smartphone interfaces to the dashboard, fostering a safer and more integrated shopping experience.
Connected services in vehicles equipped with internet connectivity open up a world of e-commerce possibilities, enabling users to browse and shop directly from the dashboard, while the click-and-collect model takes this a step further, facilitating online orders with seamless pickup from nearby stores upon arrival.
Voice-controlled virtual assistants, from Amazon Alexa to Google Assistant, further elevate the convenience. These assistants allow drivers to search for products, place orders, and manage shopping lists through voice commands, keeping their attention on the road. The availability of branded voice assistants from manufacturers like BMW and Mercedes-Benz emphasizes personalization, catering to the preferences of individual drivers.
In-vehicle repair and maintenance solutions
In-vehicle repair and maintenance apps have emerged as indispensable tools for car owners, ensuring that their vehicles remain in peak condition. These apps provide reminders for essential maintenance tasks, track service records, and notify users when a visit to the mechanic is due. Notable features include monitoring regular tasks like oil changes, setting reminders for upcoming maintenance, tracking fuel usage, supporting multiple vehicles, and logging expenses.
Popular apps include Simply Auto, CARFAX Car Care, Autosist, Fuelly, and myCARFAX, available for iOS and Android users.
Multimedia apps on the move
Whether it's streaming music, enjoying audiobooks, or tuning into radio stations, these apps enhance the journey, making long drives more enjoyable.
Communication apps enable drivers to stay connected without compromising safety, facilitating messages through voice commands.
While parked, passengers can indulge in streaming videos for added entertainment, ensuring a pleasant experience for all occupants.
Augmented reality windshield displays are an interesting innovation. These applications overlay real-time information onto the windshield, enhancing navigation and providing valuable insights at a glance. With BMW's "mixed-reality slider" and other augmented reality initiatives, the driving experience becomes an immersive fusion of the digital and physical worlds.
The evolution of in-vehicle electric vehicle (EV) apps
As the automotive industry embraces the electric vehicle revolution, in-vehicle applications are evolving to cater to the needs of EV owners. The notable examples are the ChargePoint app on Android Auto, or the Sheeva.ai EV charging solution.
Electric vehicle charging station locator apps offer a lifeline to electric vehicle enthusiasts, helping them find nearby charging stations and monitor availability in real-time.
Community-driven apps foster a sense of camaraderie among EV drivers, sharing insights and travel tips for a seamless electric driving experience.
Intelligent charging management apps optimize EV charging schedules based on electricity rates and grid demand, maximizing efficiency and cost-effectiveness.
In-Car Shopping of The Future: What We Can Expect
Future improvements and advancements that are on the horizon as the landscape of in-car commerce takes shape, include:
More complex in-car payment systems, including biometric authentication and encrypted payment methods.
We can expect a wider selection of food, gas, and auto maintenance services to be offered for in-car purchase in the near future.
The interaction between in-car commerce and existing payment systems, including mobile wallet apps and internet payment platforms, will be improved.
Closing Thoughts: Navigating the Future of In-Vehicle E-Commerce
In-vehicle applications have forever changed the landscape of driving, transcending traditional transportation to offer a multifaceted experience. As automotive companies navigate this landscape, understanding the myriad opportunities and conveniences e-commerce applications present is crucial. By embracing these transformative trends, automotive companies can move towards a future where the driving experience is not just about the destination – it's about the extraordinary journey itself.
If you're an automotive company looking to seize the incredible opportunities presented by in-vehicle e-commerce applications, Grape Up is your partner of choice. With our expertise in app development and cutting-edge technology, we can help you create the next generation of in-vehicle experiences that redefine driving.
Contact Grape Up to Build Your Visionary In-Vehicle Apps: Contact Us
---
---
Check related articles
---
Read our blog and stay informed about the industry's latest trends and solutions.
---
see all articles
---
---


---
In-Car Infotainment: How to Build Long-Term Relationships and Unlock New Revenue Streams
---
Read the article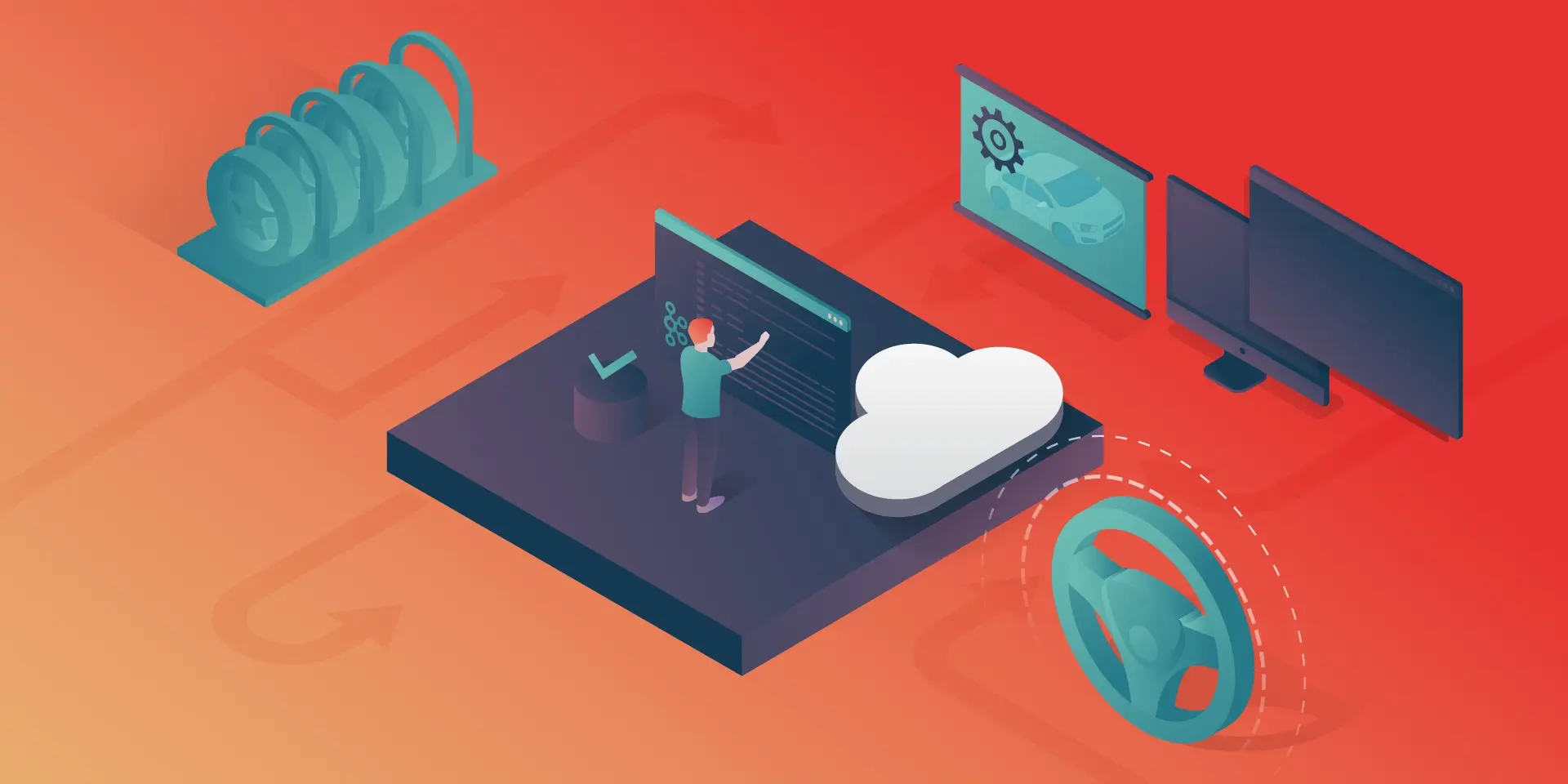 ---
Vehicle Data Platform: How to Connect OEMs and Third-Party Service Providers
---
Read the article