---
Get to know crucial insights, best practices, and proven solutions automotive enterprises need to leverage on their way to build Software-Defined Vehicles
---
---
---
The time the car value was determined by its performance has come to an end. Now, the automotive industry focuses on in-vehicle applications as almost all innovation projects developed by OEMs and car manufacturers are dedicated to a software-first strategy.
Today, modern vehicles should contain user-friendly touchscreens, digital instrument clusters, and constant internet connection. Customers demand access to smart navigation systems, music streaming services, mobile keys, and remote operations of the vehicle. To provide this new customer experience, OEMs need to transform from hardware delivery to software providers.
---
---
---

Our hands-on ebook provides the automotive industry with insights into building Software-Defined Vehicles. We help you get to know the 4 core pillars behind the software-first revolution in automotive and explain crucial technological aspects
---
What can you learn from this ebook
---

---
Understand the Software-Defined Vehicle concept, its origins, and overall idea.

---
Build a reliable cloud foundation allowing to deliver products that are scalable and supportive for modern AI challenges.

---
Build seamlessly connected system by leveraging modern communication mediums like 5G or Starlink.

---
See how OTA updates and IoT platforms can increase your customer satisfaction.

---
See how Virtual World extends the industry-standard Digital Twin concept.

---
Unlock new revenue streams by leveraging the possibilities given by Vehicle2X connections.
---
Meet the author
---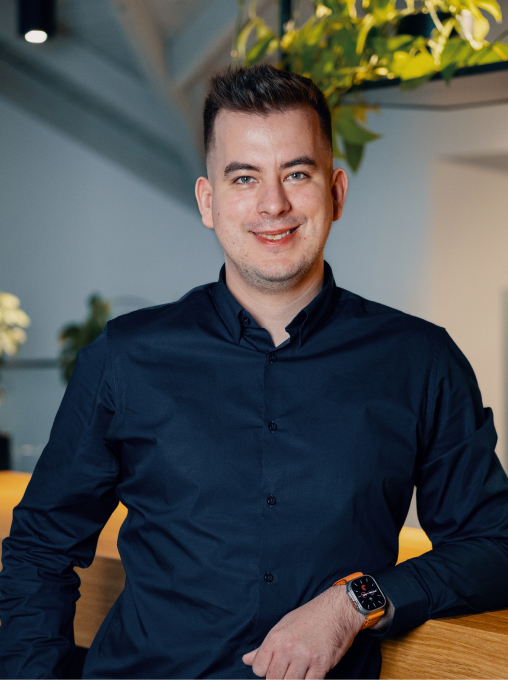 ---
Adam Kozłowski
---
Head of Automotive R&D at Grape Up
---
Adam Kozłowski is a Solution Architect and Head of Automotive R&D at Grape Up. He had worked as a C/C++ and JavaScript Developer before he started his journey to the Cloud and Machine Learning world. Adam is an active advocate of Kubernetes and open-source cloud-native solutions. He is a huge fan of RnD initiatives, rapid prototyping, MLOps, and building great software products enhanced by ML algorithms. Throughout his career, Adam has been working with established enterprises like Rijkswaterstaat, Porsche, and Allstate to build their mission-critical systems. Currently responsible for consulting automotive projects, specializing in Cloud and MLOps solutions for the automotive industry.