---
Highlights from KubeCon + CloudNativeCon Europe 2019 – Kubernetes, Service Mesh Interface, and Cloudboostr
---

This year's KubeCon was a great occasion to sum up 5 years of Kubernetes and outline its future. It was also a great place to make some important announcements, and we got it. Our team spent those days not only on learning about new features and networking with this amazing community but also talking about how Cloudboostr can impact the adoption of cloud-native technology.
Grape Up team joined 7,700 attendees, top enterprises, media and analysts in Barcelona, Spain at KubeCon + CloudNativeCon Europe 2019 to discuss what's new in Kubernetes, open source and cloud-native, learn from the most inspiring people in the industry, network with peers from different projects and together work on developing the community gathered around the Cloud Native Computing Foundation.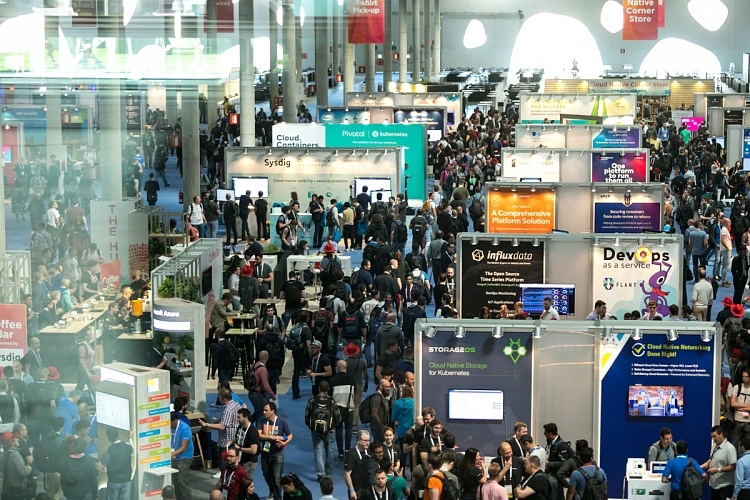 KubeCon + CloudNativeCon Europe 2019: Kubernetes is thriving
This year's KubeCon provided us with many promising news and announcements. From the very first keynote to the last workshop, a strong focus was on leading technologies, mainly Kubernetes, and its improvements. Dan Kohn, Executive Director at CNCF, in his opening keynote, presented the Kubernetes place in the cloud-native environment and explained why Kubernetes, like many technologies and applications before, is winning the race called simultaneous invention.
Dan Kohn used engaging storytelling, to present that from ages people have been working on similar ideas at the same time, taking advantage of works done before them. He stressed the fact that there wouldn't be Kubernetes without technologies, that had built the foundations. He gave us a glimpse of what, in his opinion, makes Kubernetes standing from the crowd:
It works really well!
Vendor-Neutral Open Source and Certified Partners.
The People that develop and promote it.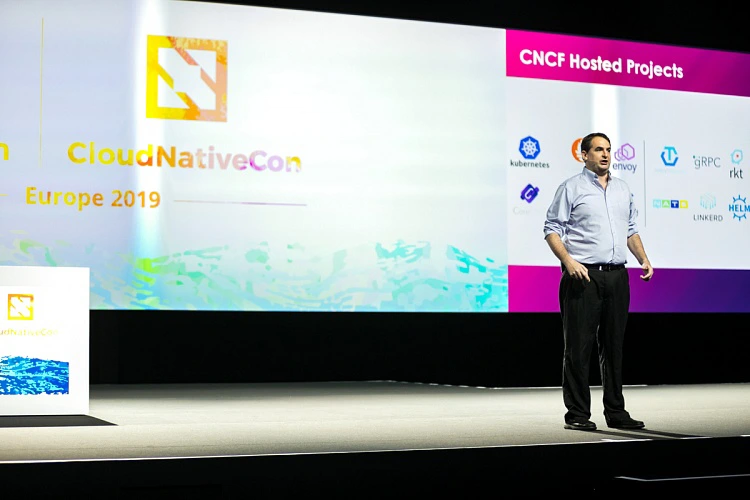 The end of the opening keynote was strong – all the members of the community gathered around Kubernetes and CNCF have an impact on the technology improvements, as Kubernetes is a foundation on which many new technologies arise.
Hot news: Service Mesh Interface
Microsoft stole the show announcing the launch of Service Mesh Interface, an open project that defines a set of common APIs that provide developers with interoperability across different service mesh technologies.
The Service Mesh Interface includes:
A standard interface for meshes on Kubernetes.
A basic feature set for the most common mesh use cases.
Flexibility to support new mesh capabilities over time.
Space for the ecosystem to innovate with mesh technology.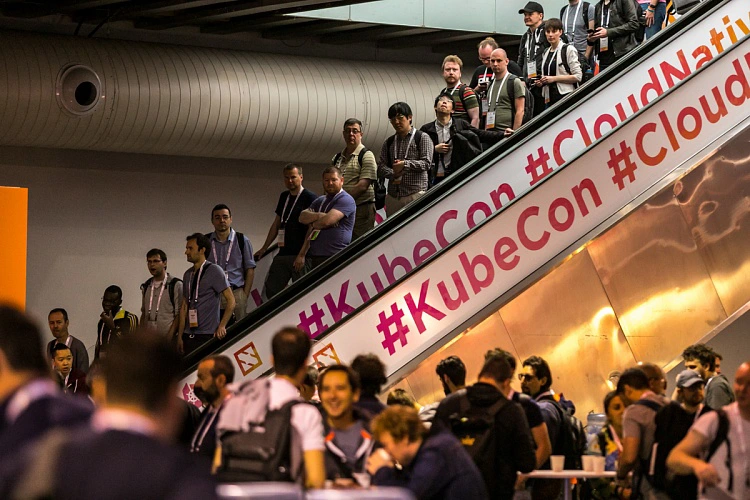 This announcement from Microsoft led to many discussions during the conference. As the service mesh is a technology at the early stage of its development, an environment designed for growth should impact its further evolution. SMI is supposed to provide interoperability that will help the emerging ecosystem of tools integrate with existing mesh providers, and instead of doing it individually, gain cross-mesh capabilities through SMI. We're looking forward to seeing how it will affect the developers' job and help to solve customer problems in the nearest future.
Cloudboostr – an enterprise-grade Kubernetes
What makes KubeCon + CloudNativeCon a special event is an incredible capability of CNCF to engage so many people representing multiple tech and business areas to collaborate together on developing a brighter future for the cloud-native ecosystem. As Dan Kohn said at the beginning of the conference, Kubernetes and parts of the cloud-native landscape build the foundation for the technologies of the future. We at Grape Up also want to participate in this process of developing cloud-native technology and helping various companies implementing Kubernetes.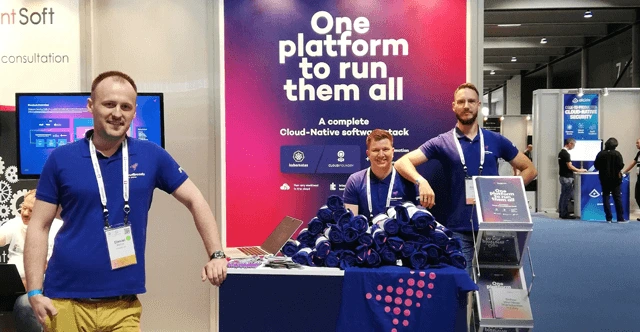 This is why KubeCon + CloudNativeCon was a great occasion to talk with the end users and developers about their adoption of cloud-native tools. They had a chance to learn more about Cloudboostr, our cloud-native software stack, built with Kubernetes at its core, and allowing companies to stand up a complete cloud-native environment in a couple of hours. Our experts spent those days in Barcelona on discussing the evolution of Kubernetes, its business use cases, and ways to get the most of its capabilities. Our team value this kind of events the most – it's crucial for our product development and a better understanding of people's challenges and business needs.
Seeing companies highly interested in Cloudboostr capabilities, we are encouraged to work even harder on new improvements. And this the clue to the Kubernetes success – by building a community that inspires other members to grow and connecting them to accelerate the development of associated services, CNCF has created a self-engaging mechanism that helps Kubernetes thrive and acquire new users. This strategy makes Kubernetes an important part of the technology development as a whole, which with every year becomes even more impressive.
---
---
Check related articles
---
Read our blog and stay informed about the industry's latest trends and solutions.
---
see all articles
---
---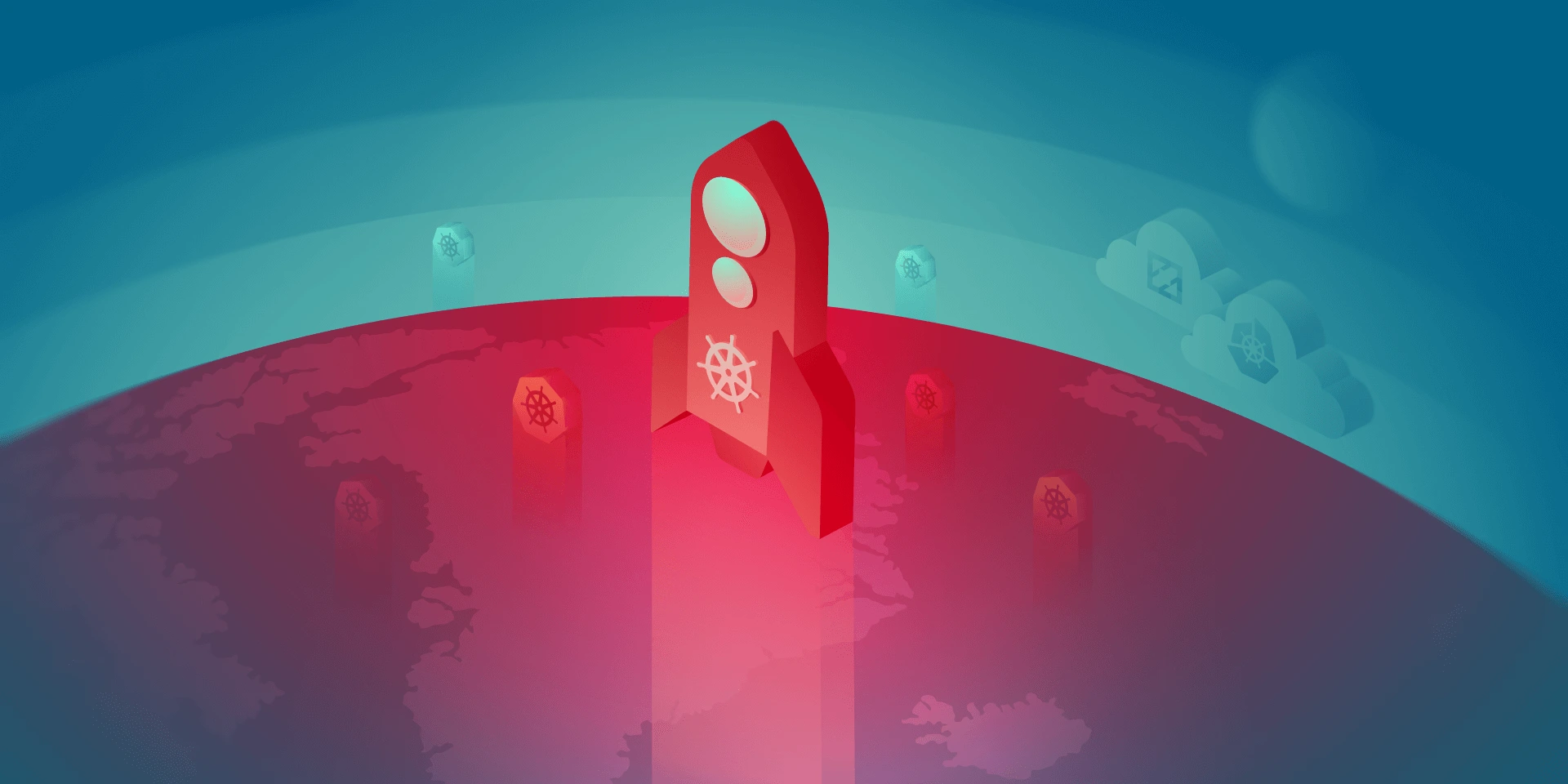 ---
The State of Kubernetes – What Upcoming Months Will Bring For the Container Orchestration
---
Read the article

---
The State of DevOps – Main Takeaways After DOES London
---
Read the article